Farm Stay in India : A unique opportunity to experience farm life with us.
For city-dwellers, farm stay holidays are a great way to escape the hectic pace of urban life for a while and for many children a great opportunity to come into close contact with animals they have only seen on TV.
India has traditional respect for the environment and remaining close to nature is an integral part. For Local Indian tourist there are countless opportunities to experience India natural beauty and traditional way of life, with farm stay holidays as a popular choice. All together, India's share of the world's farm market of 17 per cent. Presently, the horticultural crops covers 13.6 million hectares, i.e. roughly 7 per cent of the gross cropped area and contributes 18-20 per cent of the gross value of India's agricultural output.
Whether horse back riding, helping in the vegetable garden, riding a tractor in a former feeding the baby animals Indiaagritours.com holds many unique experiences for the whole family.
Stay at our farm to relax, see, feel, and experience back-to-basics life and learn about raising food in a humane and sustainable manner and reconnect with the land. Imagine having an entire farm house to yourself, visiting with the farm animals, picking in-season vegetables from the garden and cooking the most amazing farm fresh meals and farm raised chickens during your stay.
If in case you don't plan to stay in a farm and like to spend full day in the farm still you can have a lesson in milking a cow and churning butter, the highlight of the day of course being the sampling of the home-made produce.
A Great Rural Experience of the Lifetime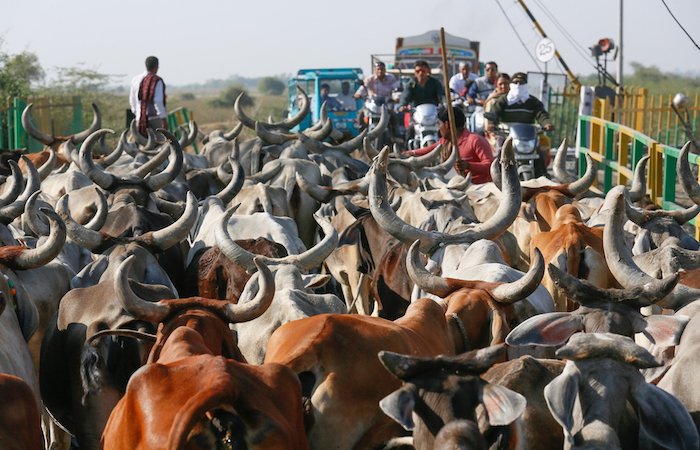 Highlights Farm Stays
Activities :
Local Excursions
Herbal Walk : Visiting Aromatic and rare mythological plants like Kalp-Vriksh, Gingko biloba, Rudraksh, Rakt Chandan, etc. Nav Grah Vatika, Fruit Orchard, Solar-Energy Unit, Organic Farming Tour, Bird watching, etc.
Organic Farming
Dairy Farm
Citrus Farming
Meeting and Interacting with Local Villagers and learning farming practices
Tractor & Truck Driving Lessons
Cultivation
Accommodation : Eco Friendly Accommodation with Mud Walls or Tree House.
Food : Self Preparation (Optional), Organic, Locally grown.
Wine Tasting Session